Sell more automatically - "CombiVend®" vending machine with compartments
The vending machine for automatic vending of medium to large products...

Inquire now
Your products are available to customers at all times:
Payment Methods
Contactless payment with card, smartphone or smartwatch
Online Planning
Define offers and discounts online
Cloud
Online manageable, viewable and controllable
Touchpad
Easy to operate due to modern touch screen display
Shopping Basket Function
Multiple items purchasable at the same time
No Assortment Commitment
Modular compartments can be used for various products
Age Verification
optionally available for the vending machine
LED Illumination
attractive product presentation around the clock
Vending Machine Instead of Shop Window
can be integrated in the shop window
attractive product presentation through compartment cabinets
sales also after opening hours
applicable for different products
Select Modular Compartments in your Desired Size
compartments open automatically after payment
after closing the compartments, the customer receives his change
compartments can be refilled
attractive product presentation with LED illumination
Among other things suitable for:

Gift baskets
Soundboxes
FlipFlops
Sixpack beverage packaging
Among other things suitable for:

Charcoal
Beer boxes
Drinks/wine baskets
Small shishas
Among other things suitable for:

Folding chairs
Barbecues
Parasols
Sell products automatically & around the clock
The compartments of the CombiVend® vending machine can hold the following products, among others:
Interactive Touch Screen Display
The easy-to-use touch screen offers great possibilities in advertising and promoting products.
Product Selection CombiVend
Various designs selectable
Product description Vending machine CombiVend
Describe contents, ingredient lists or flavours
Shopping basket function CombiVend
Saves change or transaction fees for EC payments
Age verification vending machine
Products with an age restriction are displayed separately.
Touch screen CombiVend
Give your customers further incentives to buy with discount codes you create yourself.
Operating aid for the vending machine display
Places the contents in the lower part of the screen
Design selection
Touch display can be customised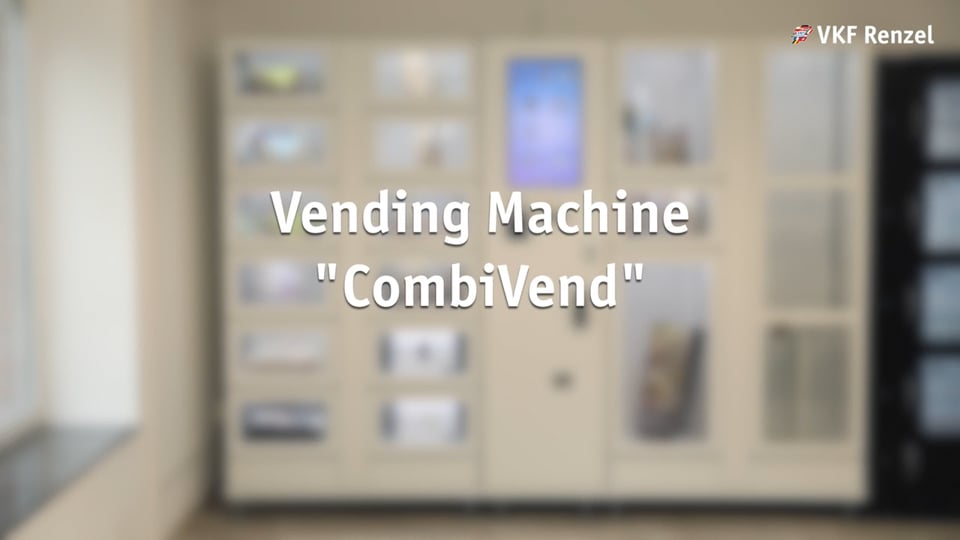 Our Vending Machine "CombiVend®" with Cabinet Extension
buy or lease*
We will be happy to advise you on your options for sales promotion with vending machines. Phone: +49-2874-910-180 *Subject to availability in your country