Twin-Pusher - for Optimum Feeding of Round Products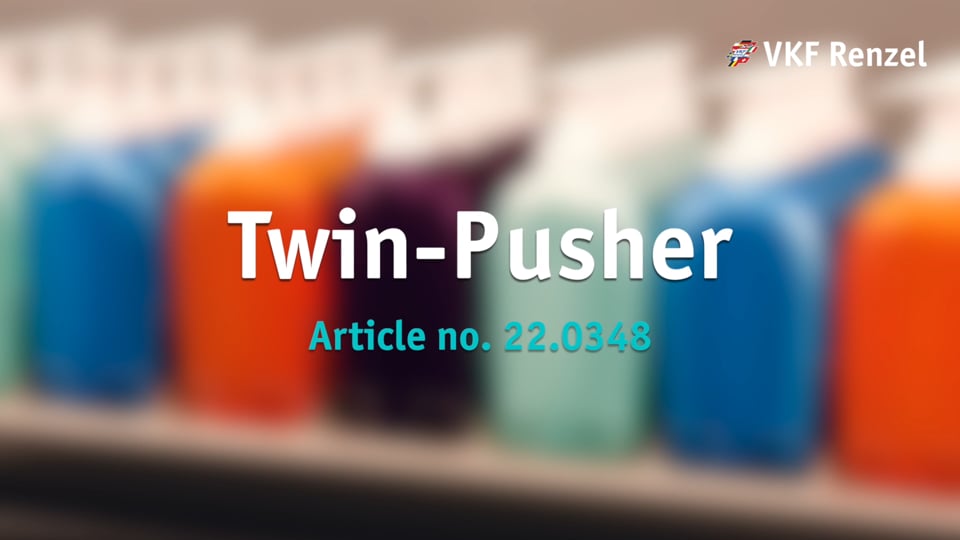 The Twin-Pusher pushes your products to the front of your shelf - clean and even - your product remains in the guide.
The most important features about the Twin-Pushers
merchandise feed system especially for round products
no lateral pushing away of the products
constant product feed
Twin-Pusher can be combined for narrow and wide products
The pusher for round products
The Twin-Pusher is the optimized pusher system for smooth and round products like beverages, spice cans, shampoo bottles, creams and deodorants. With conventional pushers, round products often do not remain in the guide during the product feed and are pushed away to the side so that the shelf divider shift. The Twin-Pusher eliminates exactly this problem, as the divider is firmly connected to the pusher. Your product remains in the guide. The result is a neat and evenly divided sales shelf - a shelf your customer expects.

Narrow products such as beverage cans or wide shampoo bottles can be pushed forward with the Twin-Pusher system. Individual Twin-Pusher can be connected to the universal adapter to create a wider feed surface. Determine the compartment size yourself. The Twin-Pusher can therefore be used for almost any product in the food and drugstore sector.