People Counting System & Ticket Dispenser for your Customer Management
Managing customers and queues can often prove difficult. In order to continue to guarantee an orderly flow and good service, ticket dispensers are used. Your employees have the possibility to control the flow of customers and to organise a higher volume.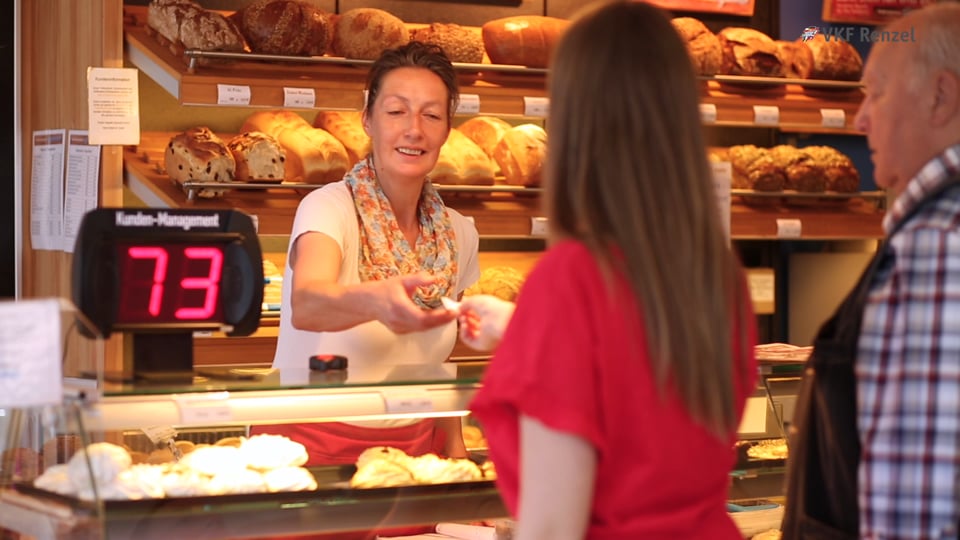 Efficient management of customer visits
The various dispensers are not only easy to control, but also offer a good overview. By means of a display or a screen, customers can estimate when it is their turn. The Customer Management System is not only aimed at structuring queues. It also regulates access to certain areas.

Opt for a ticket system to save your customer base and employees unnecessary stress. Ensure order and structure in stressful or special situations.

New openings or special discount promotions often result in a large rush of customers and passers-by. But even beside these special days there are situations in which you would like to control the business in the shop. There are several reasons for this:

In the event of overcrowding, customers also feel stressed and the shopping atmosphere is negatively influenced. There is no overview for employees. Therefore, the assortment cannot be presented to the customer's complete satisfaction, because employees have to support customers or have to work at the cash register. Minimum distances and a certain hygienic standard cannot be maintained.

The above mentioned scenarios cause stress and disorder. It leads to stressed employees, dissatisfied customers and untidy shops and waiting areas. This can be avoided by structuring customer traffic and efficient management. It is important to manage the customers.

By structuring customer traffic, the systems create order on the part of employees and visitors. Waiting times can be avoided by numbering or by displaying appropriate messages to visitors to your shop. At the same time the employee can effectively control the visit.

First, the ticket dispenser is placed centrally at the entrance. The customer then draws a corresponding number or ticket. He can usually see directly which number is currently on the line to estimate how long the waiting time will be. Meanwhile the staff operates the ticket system to signal to the next customer that it is his turn. A pleasant and effective system for both parties.

 
For different applications
The products in this category are characterised by their versatility and mobility. Due to their low weight and quick assembly, the ticket dispensers can be used spontaneously. This means that the customer management tools can be used for specific days or campaigns and then stowed away safely again afterwards.

Thanks to the high added value of these ticket dispensers, however, their long-term use is also quite sensible. This way the dispensers can permanently ensure clear conditions in waiting areas. The use is so simple that no further explanations are necessary. No sooner has the ticket dispenser been set up than the first people will start drawing a number or a ticket.

For further explanations and better customer loyalty, screens or poster displays are suitable. Screens are a great option for displaying advertising media in addition to information. Simultaneously used as information and advertising media, you can entertain waiting customers with the digital display. Additionally, the time can be used to effectively confront customers with advertising.