Spit Protection for Counters, Tables and Floor
A spit protection screen provides more hygiene and safety on your counter or at your checkout area. With feet, wire suspensions or adhesive strips, the screens are easy to place. At the same time, they provide large-area screening in everyday business. 
Part of the Shop Equipment
In our assortment, you will find models for offices, retailers, medical practices or public facilities. Due to a pass-through and transparent material, everyday life in the various branches is not impaired. At the same time, employees and customers remain protected. Discover the right spit protection screen for your area of application!

In times of Corona, the protective screen becomes an integral part of the business equipment. By means of various designs, we as a manufacturer offer the option of finding a suitable protective screen for your facility, your practice or your business. Due to the transparent material acrylic or PVC, the protective screens automatically adapt to your environment. Stands or frames made of aluminium provide a special appearance.

In addition to the materials, there is also a free choice of protective screens. The spit shields are available in hanging or standing versions. For the standing models, floor stands and counter or table stands can be selected.

We recommend cotton gloves for placing the standing protective screens to avoid possible fingerprints on the panel. Hardly unpacked, the item can already be placed between the conversation partners. A recess in the panel provides space for a pass-through.

When mounting on the ceiling, an appropriate cable system or suitable hooks are required. With the help of pre-drilled holes in the protective pane, hooks can be easily hooked in or wire systems can be quickly implemented. The panel can be suspended at different heights to allow a pass-through. At the same time, it can be fixed at the optimum height for screening interlocutors.

In order to be able to look through a clean and clear screen in the long term, cleaning is occasionally necessary. The various items are easy to clean with a clean cotton cloth and warm water.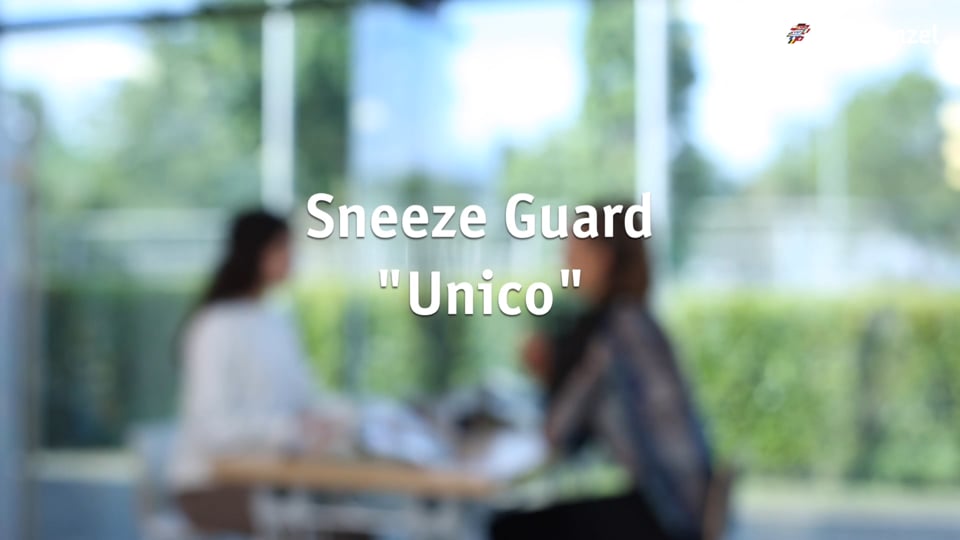 Spit Protection Screens for Offices, Cash Registers, Counters and More
The online range offers you a large selection of different protective screens. It is important to find the right panel for your area of application and your counter. Because the screens are not only suitable for classic use on the counter. Meeting rooms, offices or restaurants also benefit from the use of the protective items.

The articles ensure that customers, guests and patients are shielded from each other. At the same time, employees are also protected from the influences of strangers. The screen is mainly used where a minimum distance cannot be maintained. This is because there is a possibility of transmitting pathogens.

The spit shield can help to reduce the risk of infections and cases of illness. For this purpose, it is necessary that the respective area is shielded in the best possible way. Different widths allow the protection to be adapted to the width of the counter or checkout area. On request, we can also produce custom-made products.

Maintaining the minimum distance is difficult at various workplaces. Especially in large offices, it can happen that a certain distance cannot be maintained. A transparent partition wall for the desk also enables carefree working without blocking daylight.

In reception areas, at checkout counters, on sales counters or service points, the classic counter tops are used. Here, a pass-through is extremely useful to enable payment and the exchange of goods or papers. Rubber inserts or adhesive strips keep the counter top permanently in position.

 
Hygiene Concept Made Easy
The current situation makes it necessary to deal with hygiene and safety in one's own company. It would make sense to create a certain concept for the protection of the various requirements. This requires thinking about how customers, patients, guests or employees can best be shielded.

A protective screen is an important component for a successful protection concept. This concept can be extended by other products in the hygiene and safety category. In addition to the hygiene aspect, the focus remains on sales promotion and the operation of normal business. We will be happy to assist you in drawing up certain guidelines and precautions.

For an all-round equipment of your business, we also recommend floor stickers to support the maintenance of the minimum distance. In combination with a protective pane, you can optimally mark the distance that must be maintained to the employee or the next customer.

Discover the large assortment in our online shop and make your appearance complete.
Made to Measure
Are you looking for a model that is optimally tailored to your area of application? The dimensions of our standard models do not fit your company? Does your work place require special requirements for a protective screen?

We can provide you with the right solution for your needs. Due to our in-house production, we have numerous possibilities for the production of your protective screen.

Contact us and see for yourself what solutions are available. In addition to exclusive dimensions, we also offer the option of making entire products to measure. In addition to taxi separation panels, we offer many other individual customisations. Let us advise you now without obligation!